Proudly introducing…
Run to the Green House
by Ronnie Ward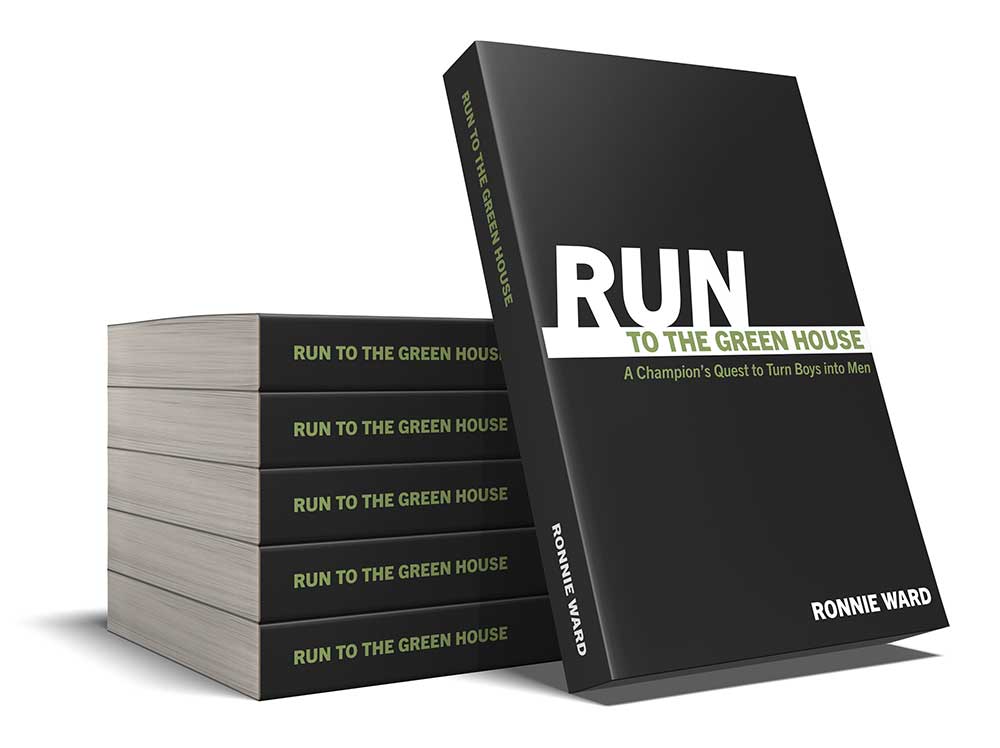 Grit. Determination. Boys of Summer. Men of Fall. With Run to the Green House, Ronnie Ward shows how one small Texas town in the early '60s turns boys into men. Even when that path is unclear, murky in the American sense, the snap of a football and the hustle of dreams brings roaring back the battle of growing up in a town known for its football fervor, cotton mill, fruit cakes and cherry red bricks. Ward's novel makes you feel the weight inside you of things you've felt but never said. This story is all about Texas high school football and the youths who ran to and from the leadership of Coach Jim Acree, a brilliant but harsh football mastermind who shaped boys with a desire to win and a desire to be successful as the men he expected them to be.
---
About the author
Ronnie Ward played football under Jim Acree for three years in high school from 1963 to 1965, then went on to play two years under Earnest Hawkins at Texas A&M University in Commerce. A lifelong runner, he retired after a career in the computer industry and academia and took up triathlon, swimming and biking. He raced numerous events in Texas and elsewhere. After the 50th Anniversary of the '63 State Championship team, he initiated and managed the project to erect a statue of Coach Acree in his hometown of Corsicana, Texas. Ronnie enjoys traveling, painting and writing. He makes his home in College Station, Texas with Jan, his wife of 54 years.
What readers are saying
Ronnie Ward, Class of '66, just released his new book … If you want an insider's view of what playing football under Coach Acree and the '63 State Championship season was like, here is your chance. I am amazed at the research Ronnie has put into the book. There is a lot of information about Acree that even those of us that played football under him never knew.
The books I ordered from Amazon came yesterday and I've been reading ever since. … I'm about 100 pages in, and I can't say enough good things about this book. … Every sentence is beautifully written, and I can almost hear his voice speaking the words you committed to print.
It may be the greatest narrative non-fiction football story ever written from a player's perspective. Don't wait 'til Christmas. It's 400 pages, complete with pictures and footnotes. Available on Amazon for under $13.00. Blisters are not included.
Ronnie, I have started the book. It is not only a compelling story, but the quality of the writing is incredible. One of the best-written books I have ever read. The structure and wording are exquisite.